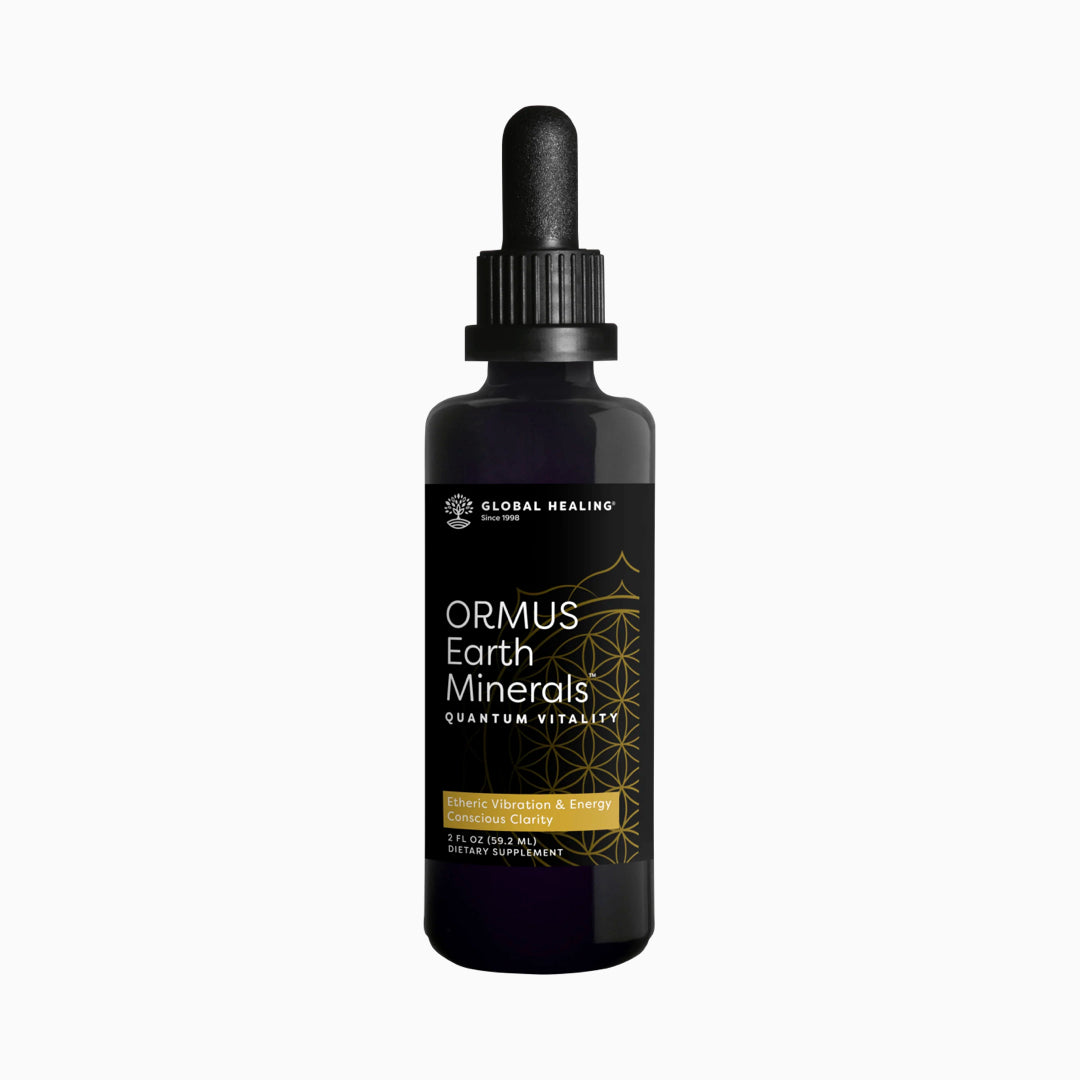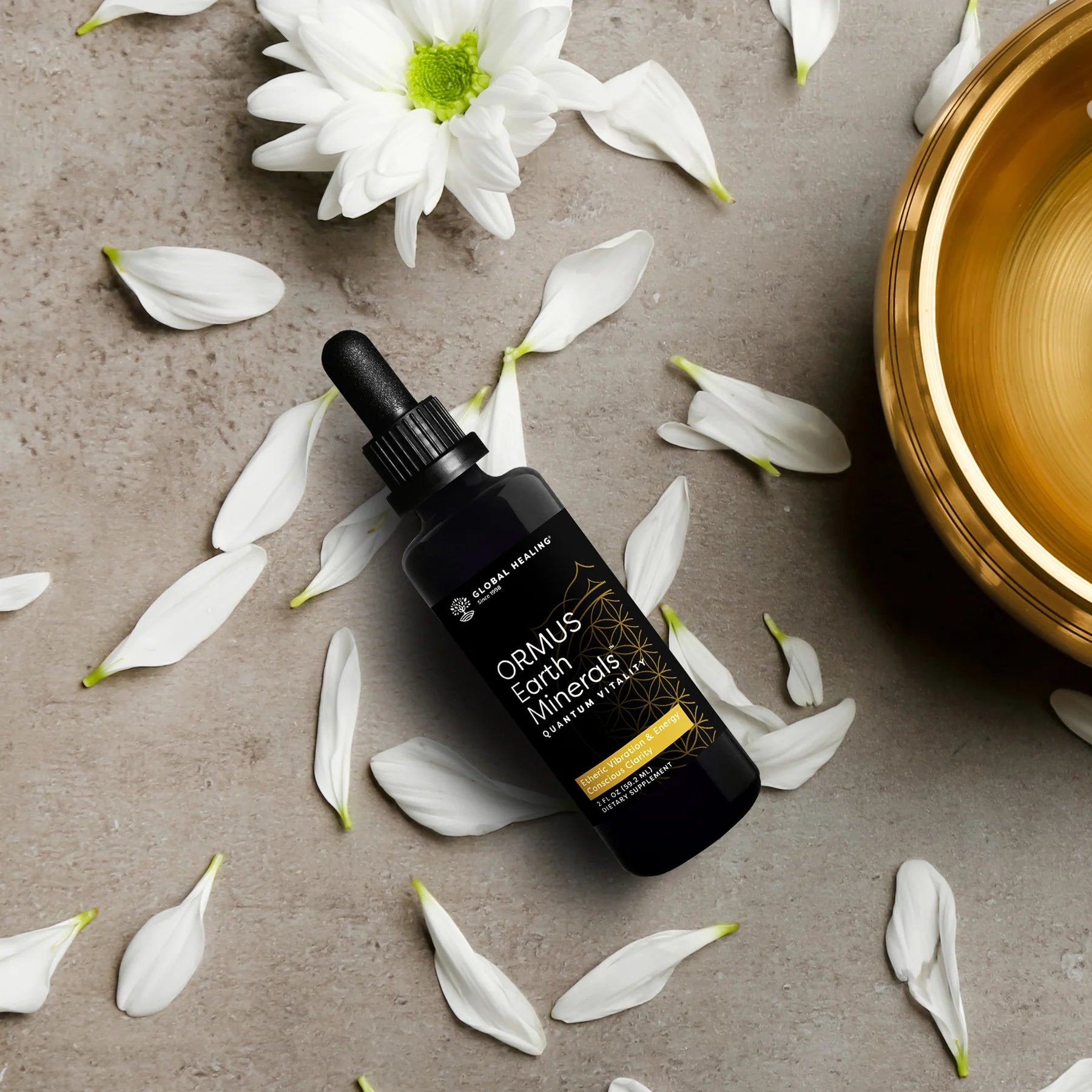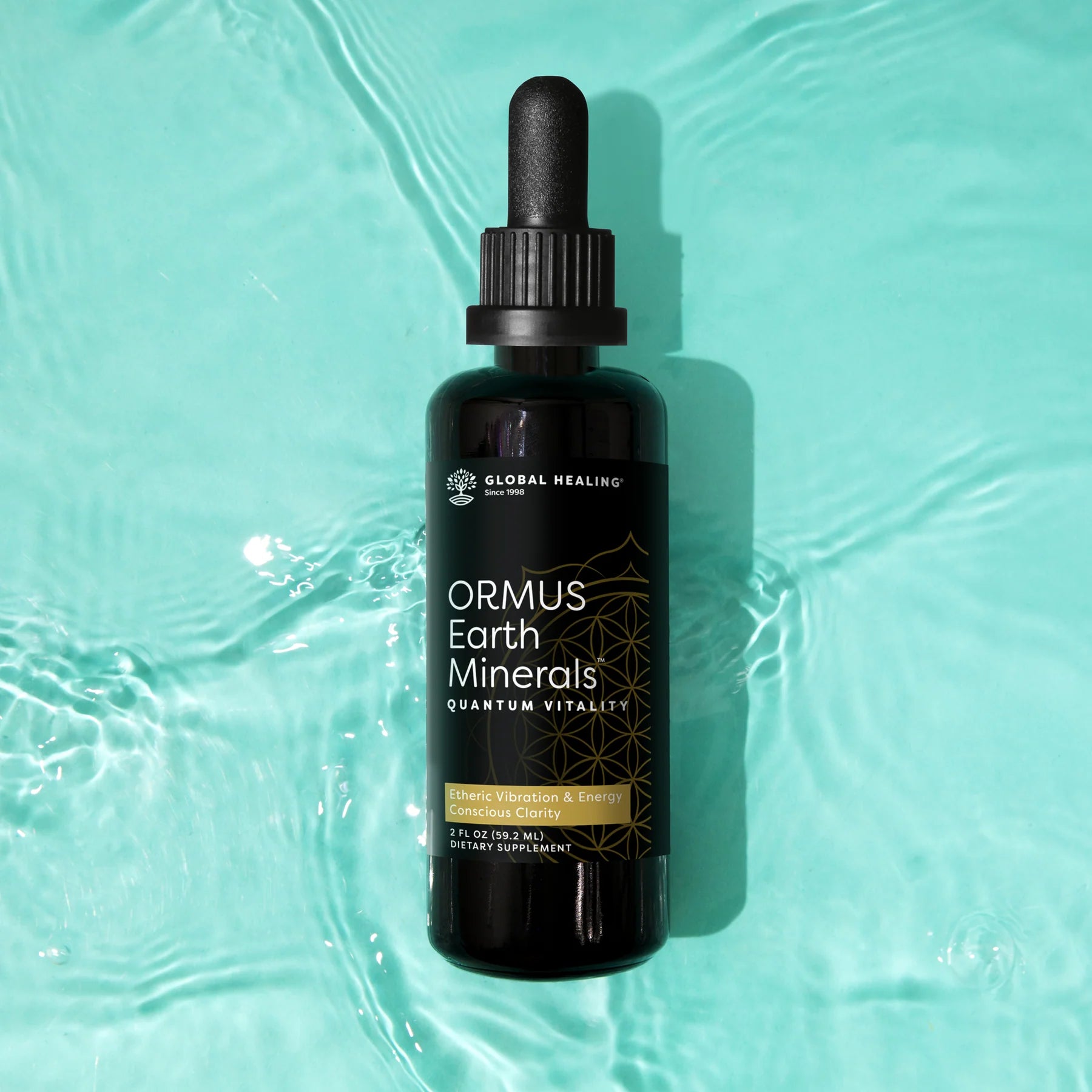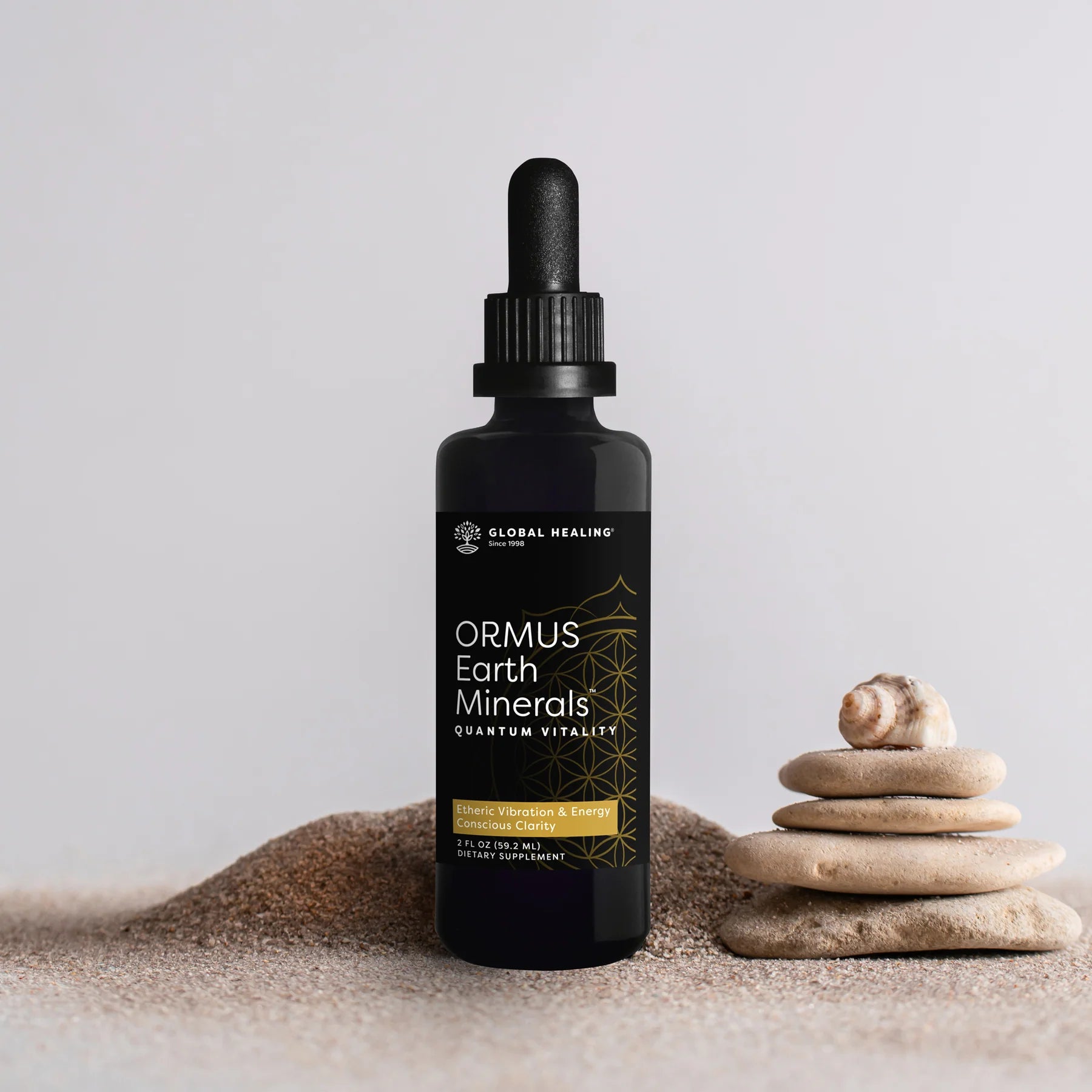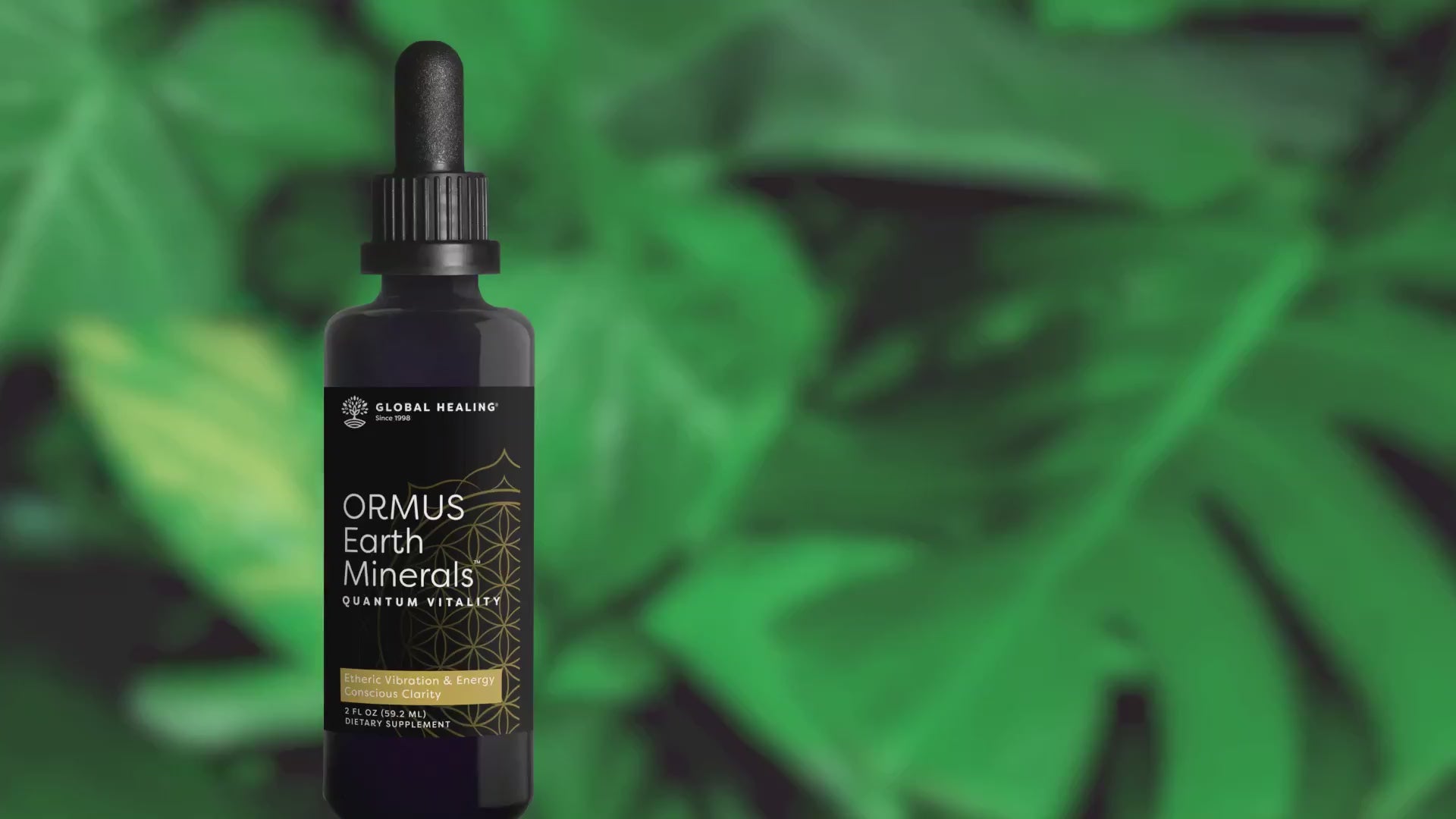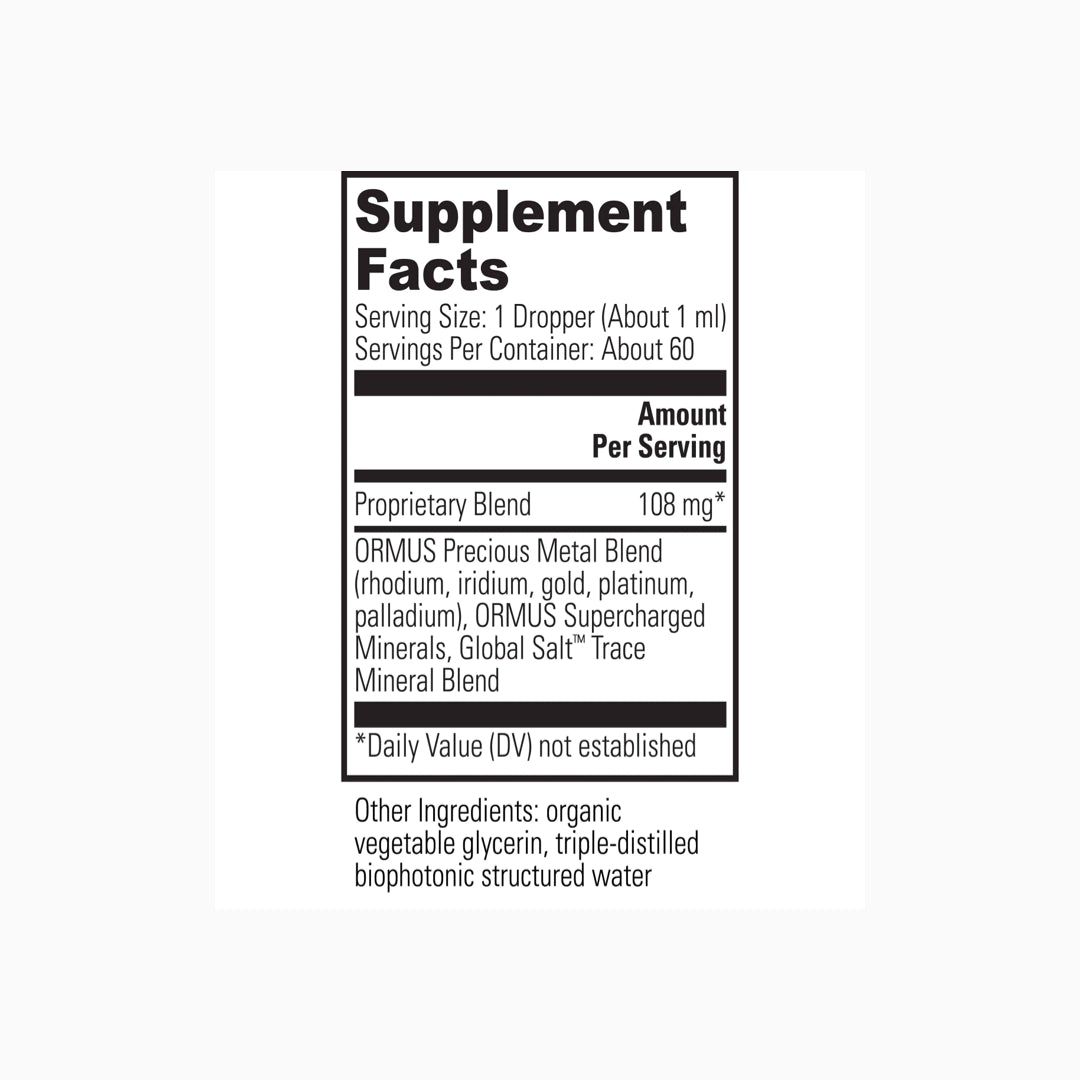 ORMUS Earth Minerals™
ORMUS Earth Minerals is a blend of energetically enhanced precious trace metals and minerals.

Supports High Vibrational State

Promotes Energetic Vitality

Encourages Conscious Clarity

---
How to use ORMUS Earth Minerals™

Add To Distilled Water And Drink
Proprietary Blend, ORMUS Precious Metal Blend (rhodium, iridium, gold, platinum, palladium), ORMUS Supercharged Minerals, Global Salt™ Trace Mineral Blend, organic vegetable glycerin, triple-distilled biophotonic structured water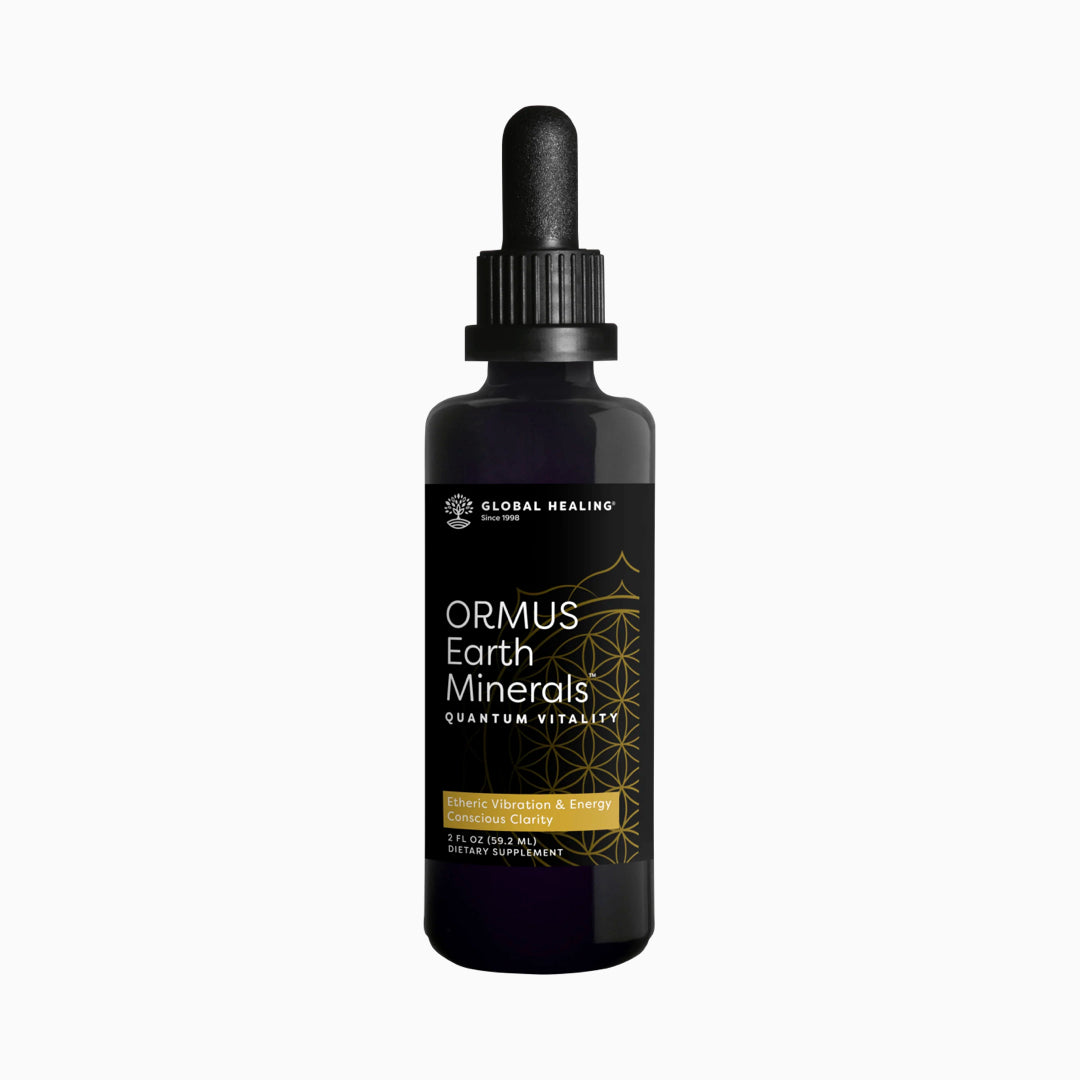 See why ORMUS Earth Minerals™ is so great!
Benefits of Ormus Earth Minerals
Raising your vibration is easier than ever.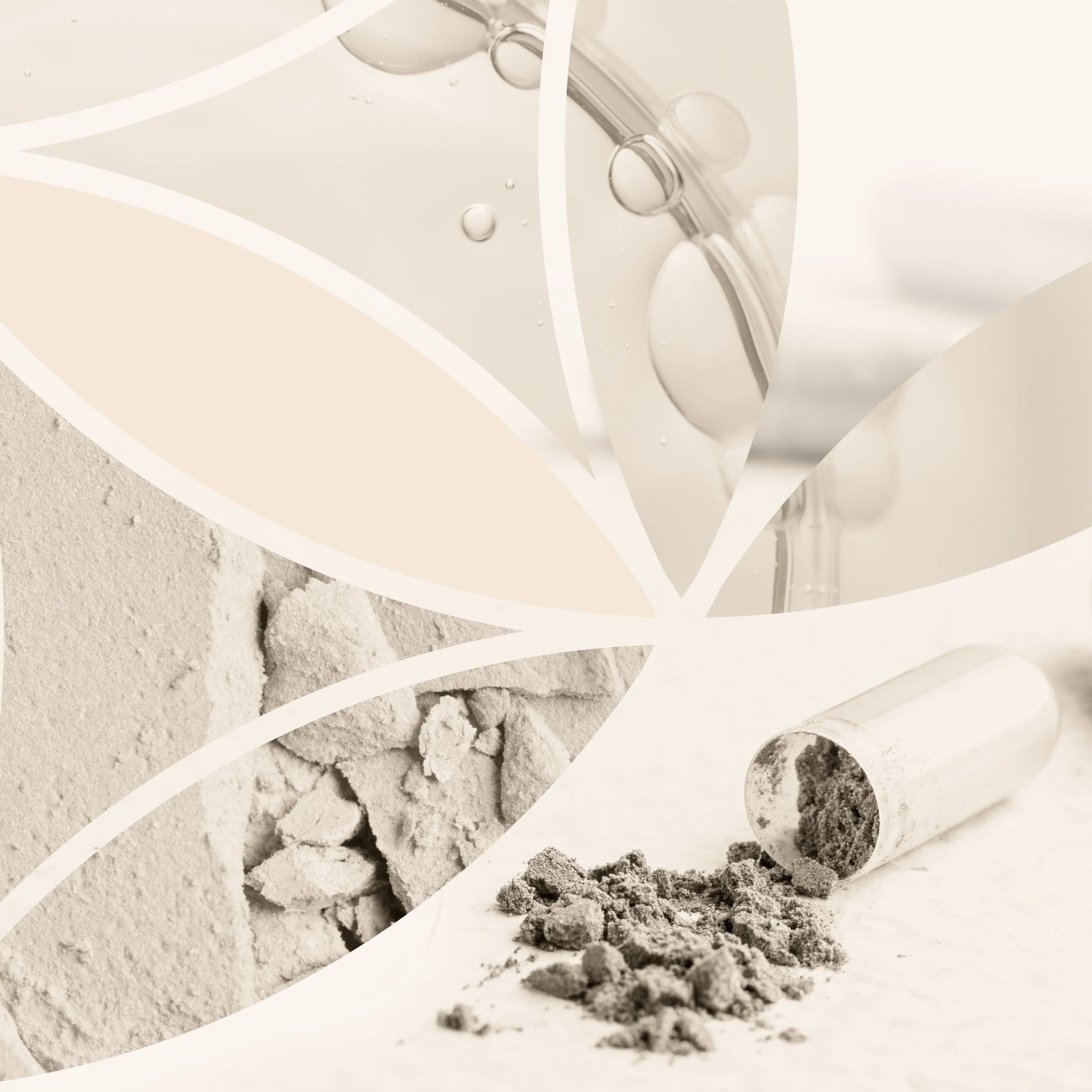 What Are ORMUS Earth Minerals?
Often referred to as "vital essence" minerals. ORMUS minerals have remarkable attributes that bolster and enhance the body's inherent healing mechanisms. By encouraging effective cellular interaction, these minerals serve as facilitators, fostering critical functions of cellular restoration and revival. This allows the body to prosper and bloom.
This product has no reviews yet.