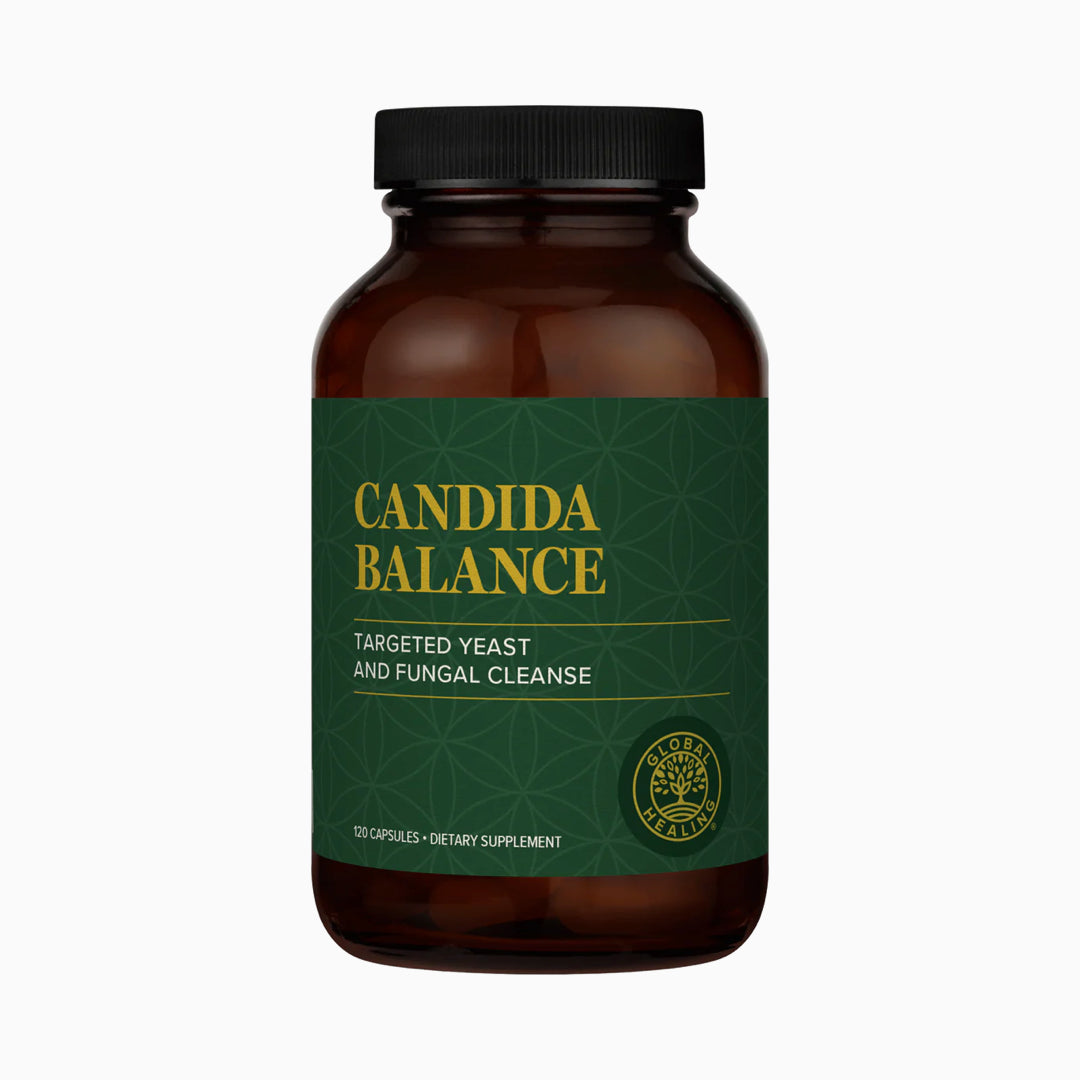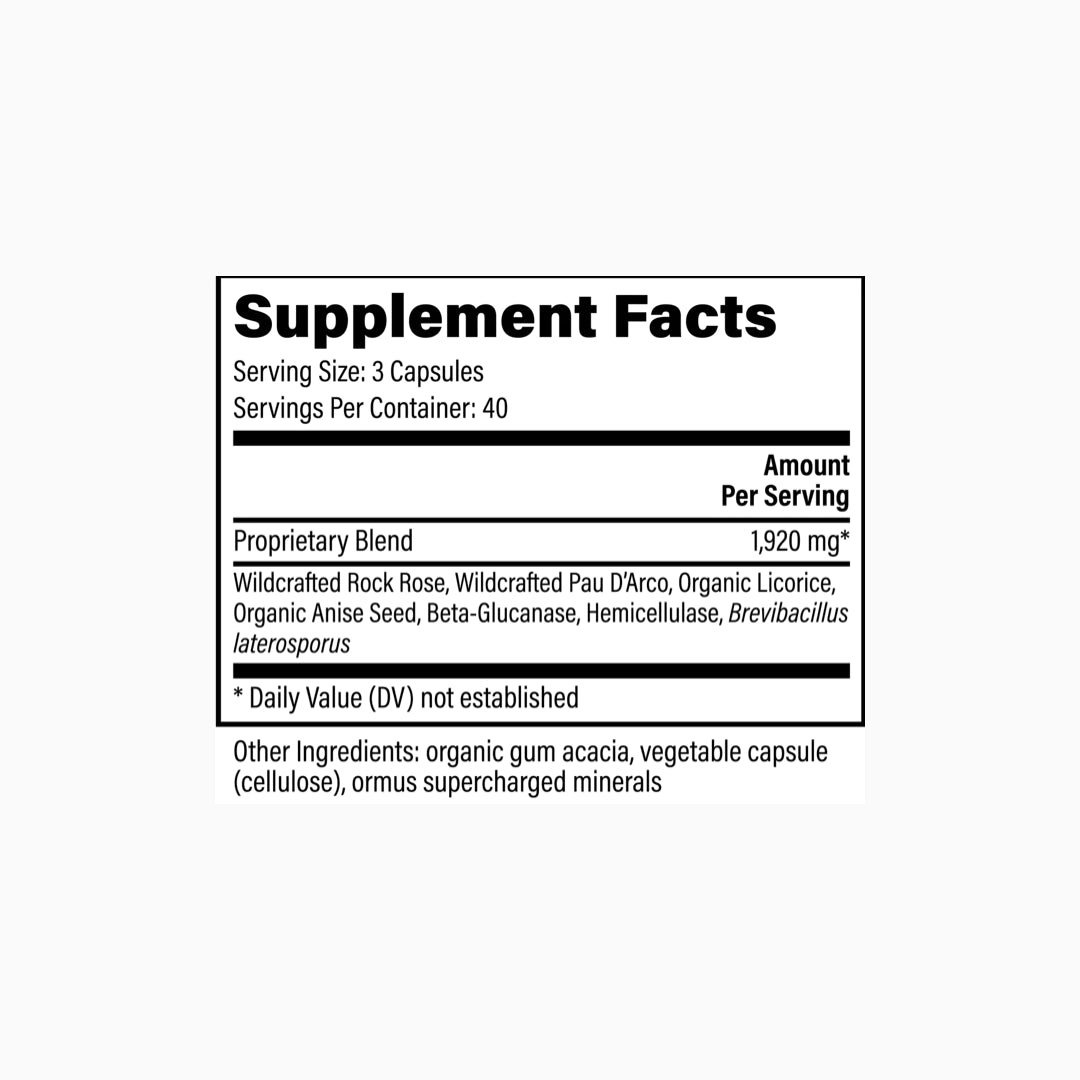 Candida Balance
Candida Balance is an exceptional, meticulously crafted formula tailored to restore harmony to the delicate balance of yeast and fungal organisms within the body.

Supports Fungal Detoxification

Improves internal defenses
Restores candida balance
Fights Yeast Infections
Improves skin health
Supports Digestion
---
How to use Candida Balance

Take 3 capsules 20 minutes before breakfast and 20 minutes before lunch, or as recommended by your healthcare provider.
Proprietary Blend, Wildcrafted Rock Rose, Wildcrafted Pau D'Arco, Organic Licorice, Organic Anise (seed), Beta-Glucanase, Hemicellulase, Brevibacillus laterosporus, organic gum acacia, vegetable capsule (cellulose), ormus supercharged minerals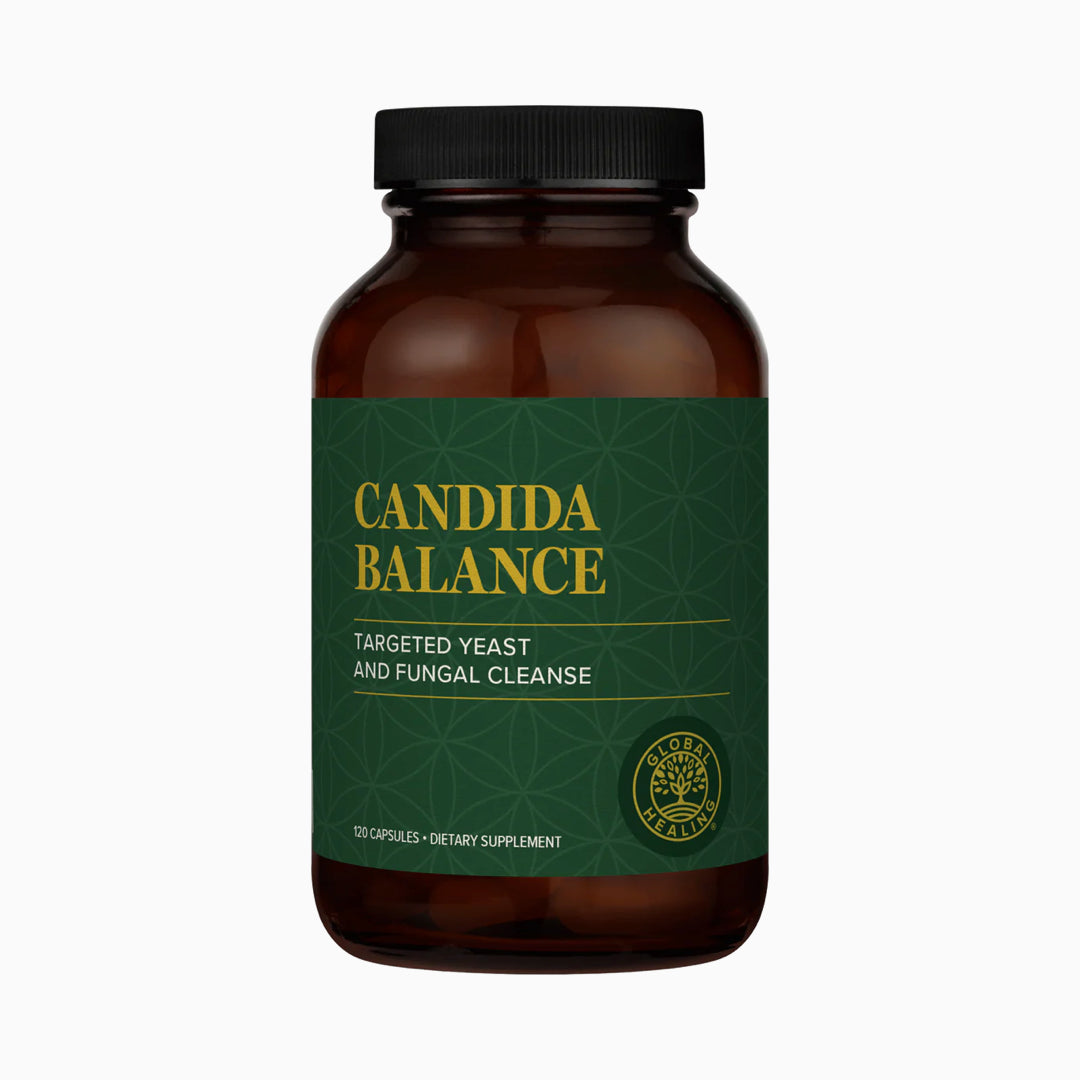 See why Candida Balance is so great!
Potential Health Benefits Of Candida Balance
Specifically formulated to address candida overgrowth, this supplement contains ingredients that inhibit the excessive growth of candida, promoting a healthier balance and fostering overall well-being.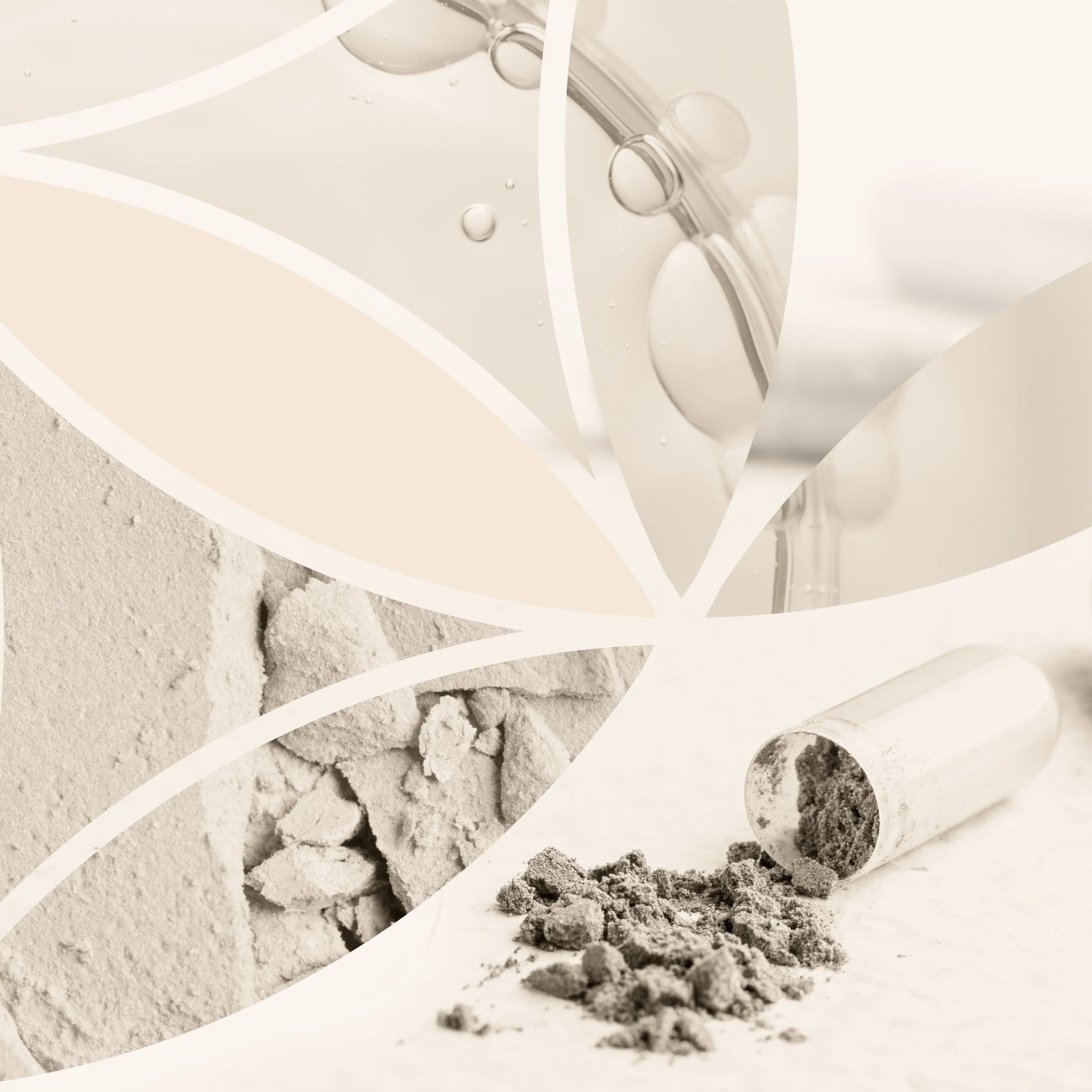 What Is Candida Balance?
This superior-quality formula in Candida Balance combines potent botanicals and enzymes to promote efficient fungal detoxification. Free from allergens, gluten, and artificial ingredients, Candida Balance is a cut above the rest. Unlike ordinary alternatives, this blend is powerful, created from vivid plants that are thoughtfully cultivated. This ensures high potency and reliability.
This product has no reviews yet.