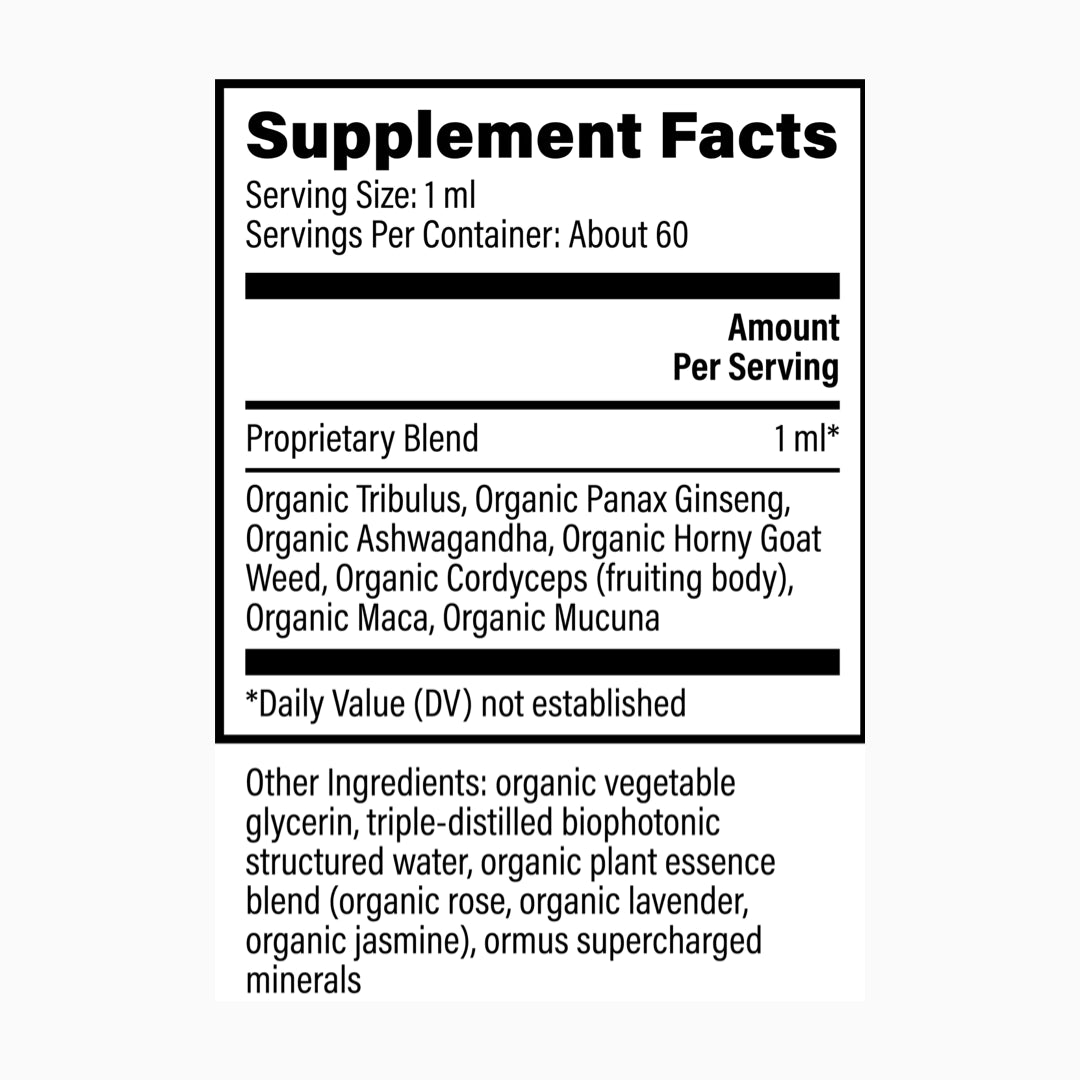 Men's Hormone Support
Men's Hormone Support is a Raw Herbal Extract™ blend of organic herbs and all-natural ingredients that support healthy hormone balance for superior vitality in men.
Supports Male Hormone Balance
Promotes a Healthy Sexual Response
Helps Maintain Virility During Aging
---
How to use Men's Hormone Support

Shake bottle well. Take 1 ml twice daily or as recommended by your healthcare provider.
Organic Tribulus (fruit), Organic Panax Ginseng (root), Organic Ashwagandha (root), Organic Horny Goat Weed (herb), Organic Cordyceps (fruiting body), Organic Maca (root), Organic Mucuna (seed) Other Ingredients: organic vegetable glycerin, triple-distilled biophotonic structured water, organic plant essence blend (organic rose, organic lavender, organic jasmine), ormus supercharged minerals.
See why Men's Hormone Support is so great!
Health Benefits of Men's Hormone Support
The power of Men's Hormone Support is owed to its Raw Herbal Extract blend of potent ingredients.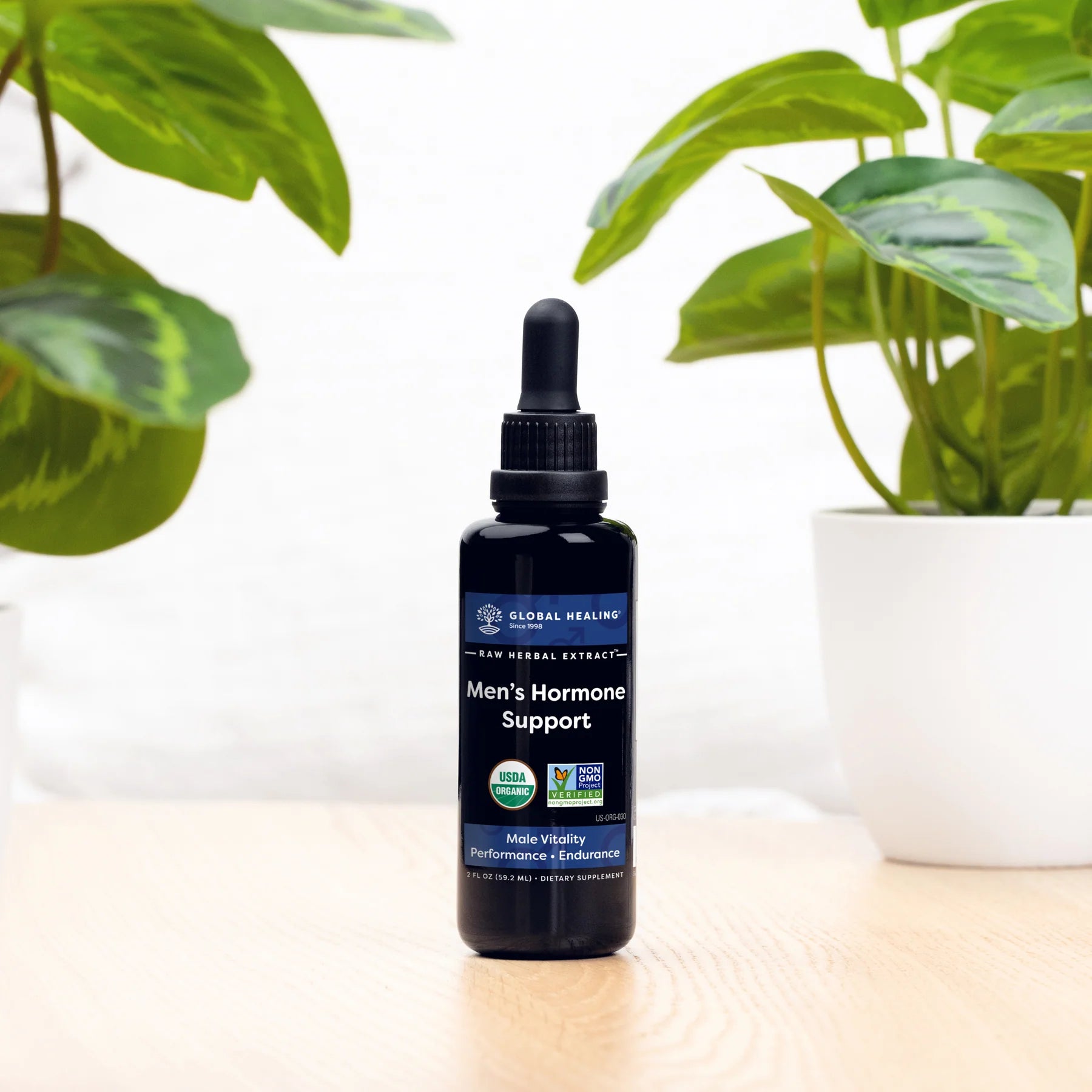 What Is Men's Hormone Support?
As men age, they experience a slow down in endurance, energy, sex drive, and overall wellness. Men's Hormone Support is an easy-to-use, liquid formula that's specially formulated with a unique combination of ingredients that regulate proper hormone balance to create superior vitality in males. Boost your energy, enhance your stamina, and increase your sexual energy naturally with Men's Hormone Support.

The great-tasting formula is carefully produced in the USA and free of GMOs and gluten. It's made with our Raw Herbal Extract technology — an advanced, multi-step extraction which captures all the beneficial elements of a plant to unlock its powerful healing essence. Each two-ounce bottle lasts 30 days when used as directed.
This product has no reviews yet.