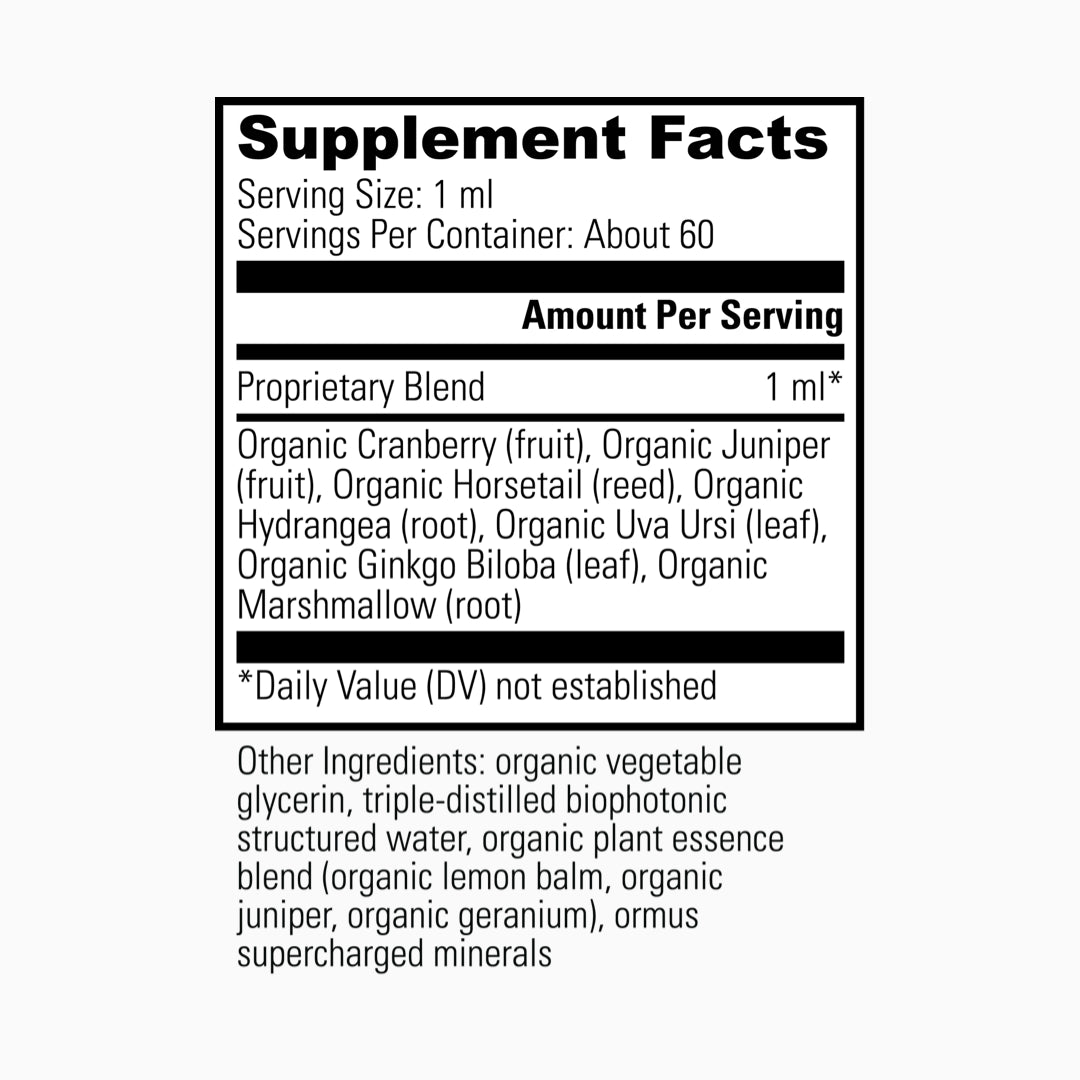 Kidney Health
An enhanced blend of potent, natural herbs, Plant-Based Kidney Health contains antioxidants and other nutrients.
May detoxify the kidneys
Can help support waste elimination
May boost energy levels

Can encourage normal kidney function
---
Shake bottle well. Take 1 ml twice daily or as recommended by your healthcare provider.
Proprietary Blend, Organic Cranberry (fruit), Organic Juniper (fruit), Organic Horsetail (reed), Organic Hydrangea (root), Organic Uva Ursi (leaf), Organic Ginkgo Biloba (leaf), Organic Marshmallow (root), organic vegetable glycerin, triple-distilled biophotonic structured water, organic plant essence blend (organic lemon balm, organic juniper, organic geranium), ormus supercharged minerals.
See why Kidney Health is so great!
Potential Health Benefits of Plant-Based Kidney Health
Support your kidneys and reap the benefits! Kidneys do so much more than just remove waste.
What is Kidney Health?
In maintaining your kidney health, avoid compromising with substandard herbal supplements or potentially harmful alcohol tinctures. Rather, enhance your wellness regimen with Kidney Health - a quality, natural alternative that is devoid of alcohol. It's meticulously designed with superior, bioactive herbs such as Hydrangea, Uva Ursi, Juniper, and Cranberry to encourage ideal kidney performance and boost overall health.
This product has no reviews yet.