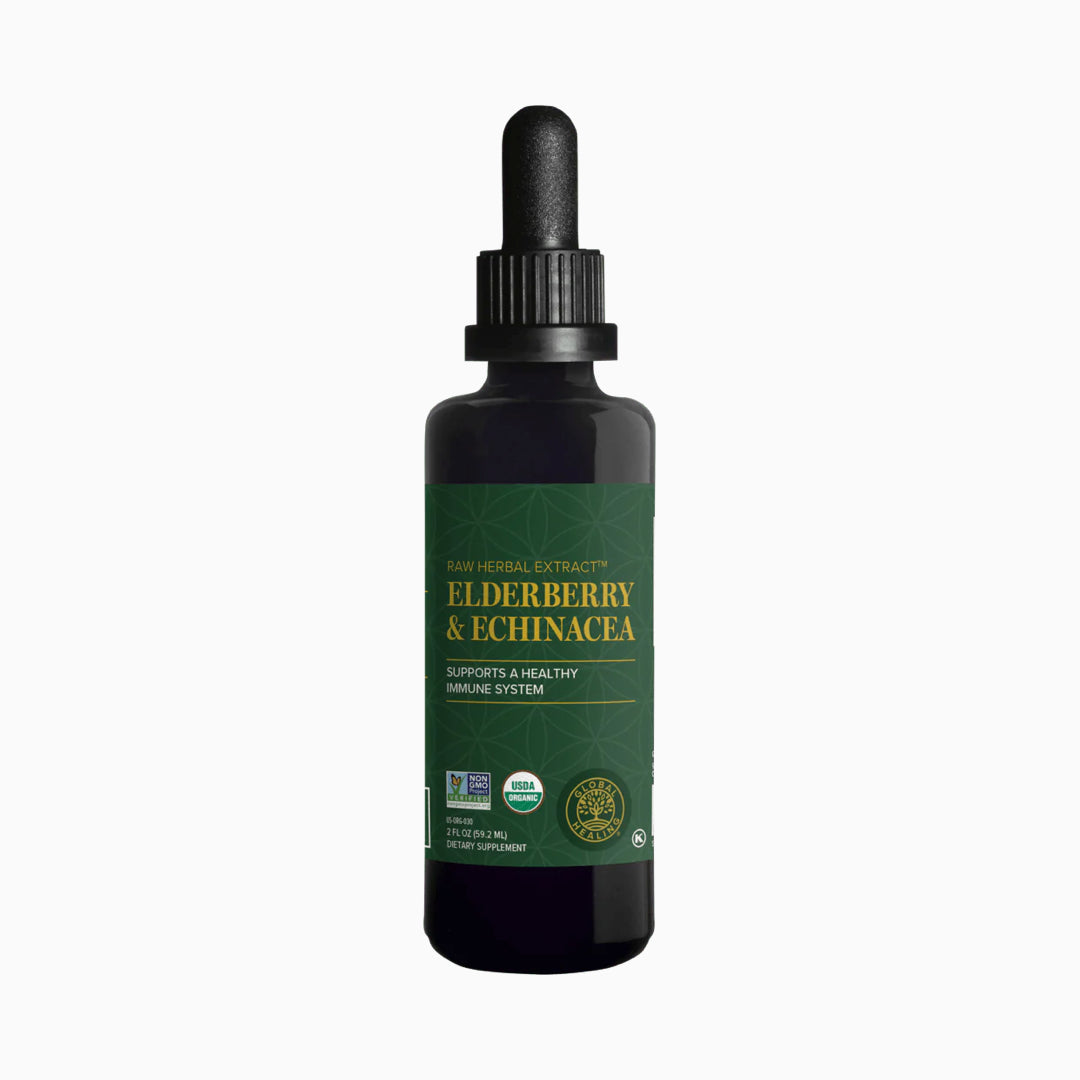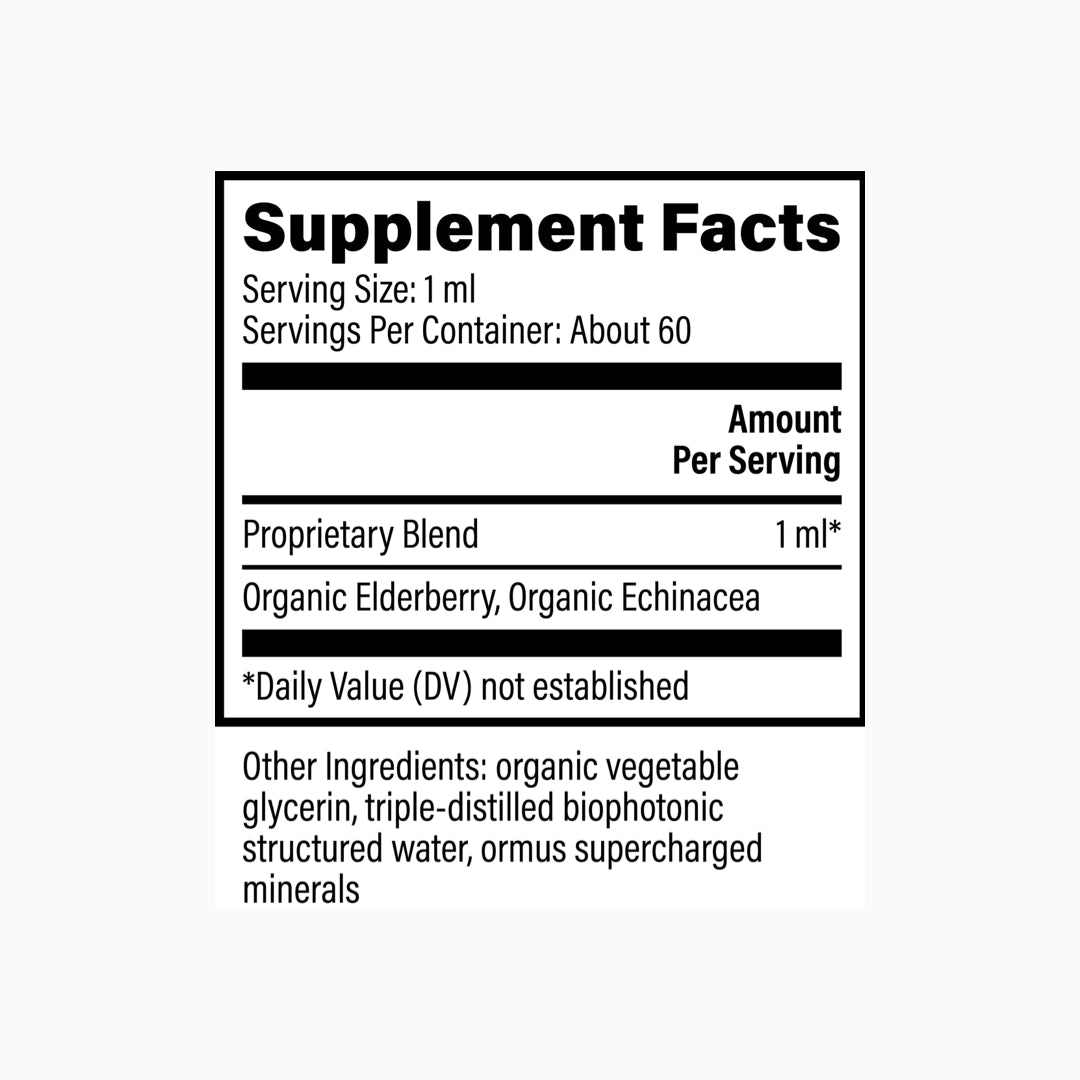 Elderberry & Echinacea
This is the perfect vegan blend of highly bioavailable, organic elderberry and echinacea designed to support a healthy immune system.
Can Help to defend against harmful organisms
Potent Antioxidant

100% Organic Formula
---
How to use Elderberry & Echinacea

Shake bottle well. Take 1 ml twice daily or as recommended by your healthcare provider.
Proprietary Blend, Organic Elderberry, Organic Echinacea, organic vegetable glycerin, triple-distilled biophotonic structured water, ormus supercharged minerals.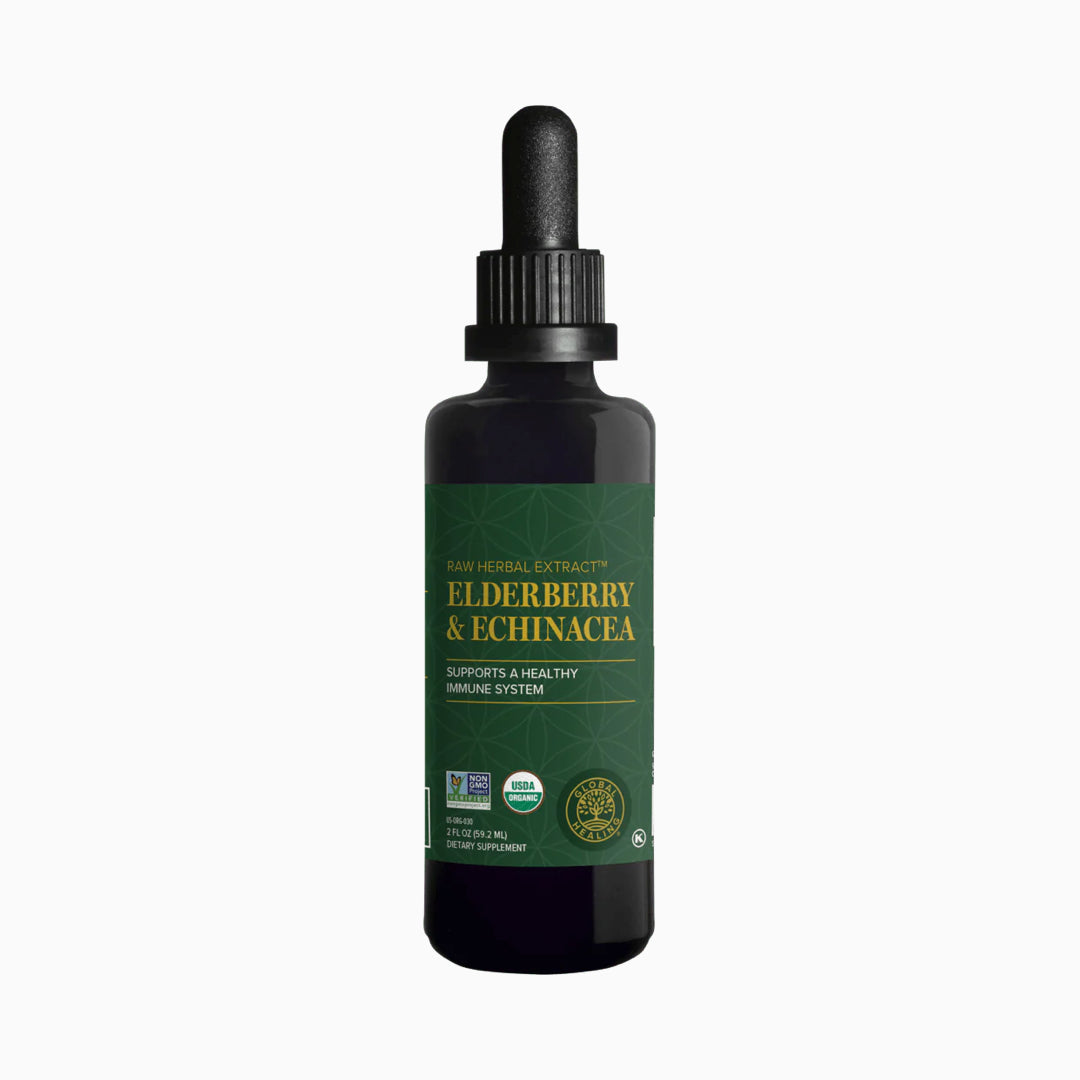 See why Elderberry & Echinacea is so great!
Potential Health Benefits Of Elderberry & Echinacea
Elderberry & Echinacea combines the two most popular plants known to elevate and maintain a healthy immune system and optimize its defense against invading organisms.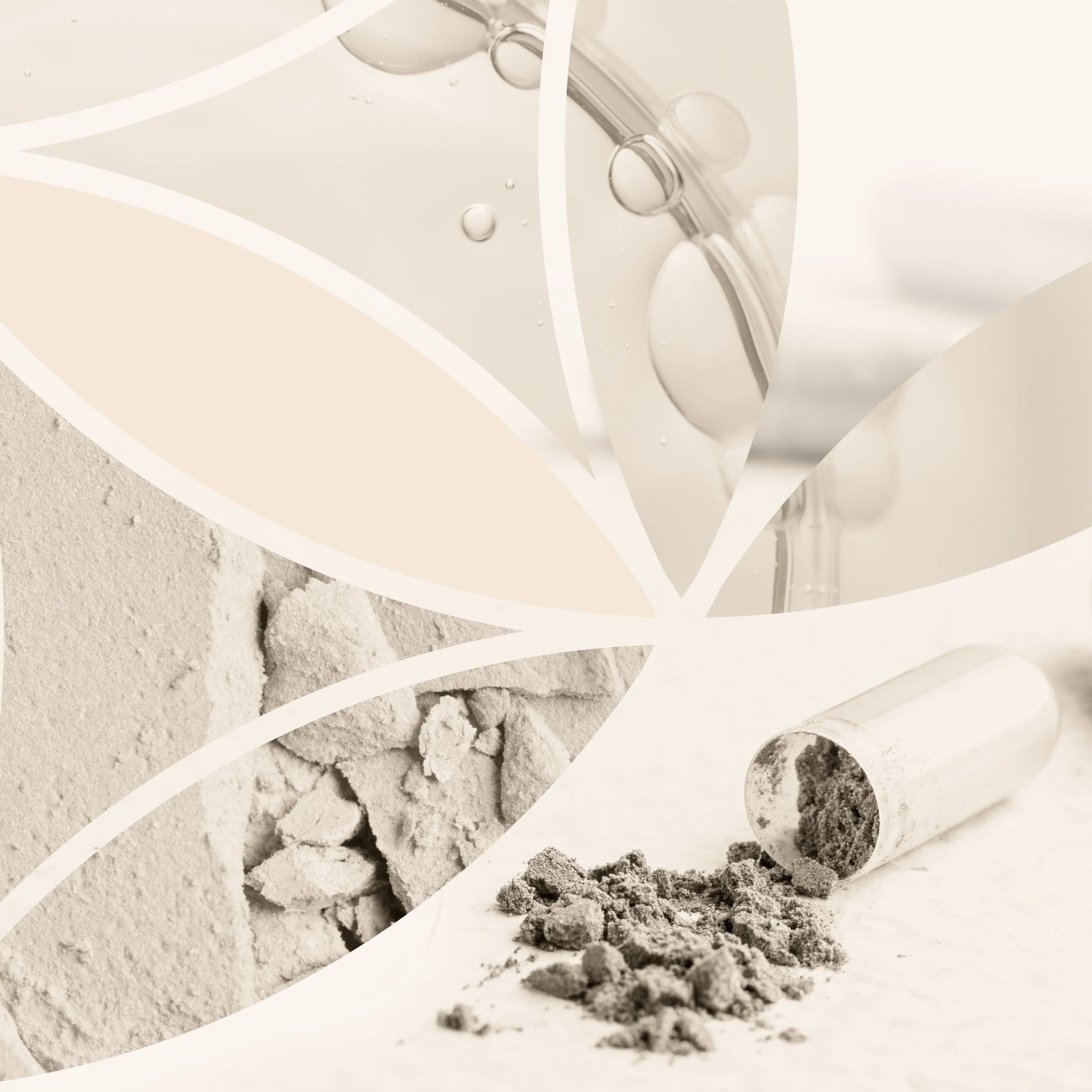 What is Elderberry & Echinacea
Alone they're potent, but combined they're invincible - the dynamic pair of herbs which are Elderberry, and Echinacea work in harmony to enhance immunity. Crafted using unique Raw Herbal Extract™ technology, the plant's potent healing properties are captured in their purest form. These superior ingredients are extracted without the use of heat, alcohol, or abrasive chemicals, ensuring that you benefit from the most powerful and easily absorbed liquid extraction available in the market.
This product has no reviews yet.