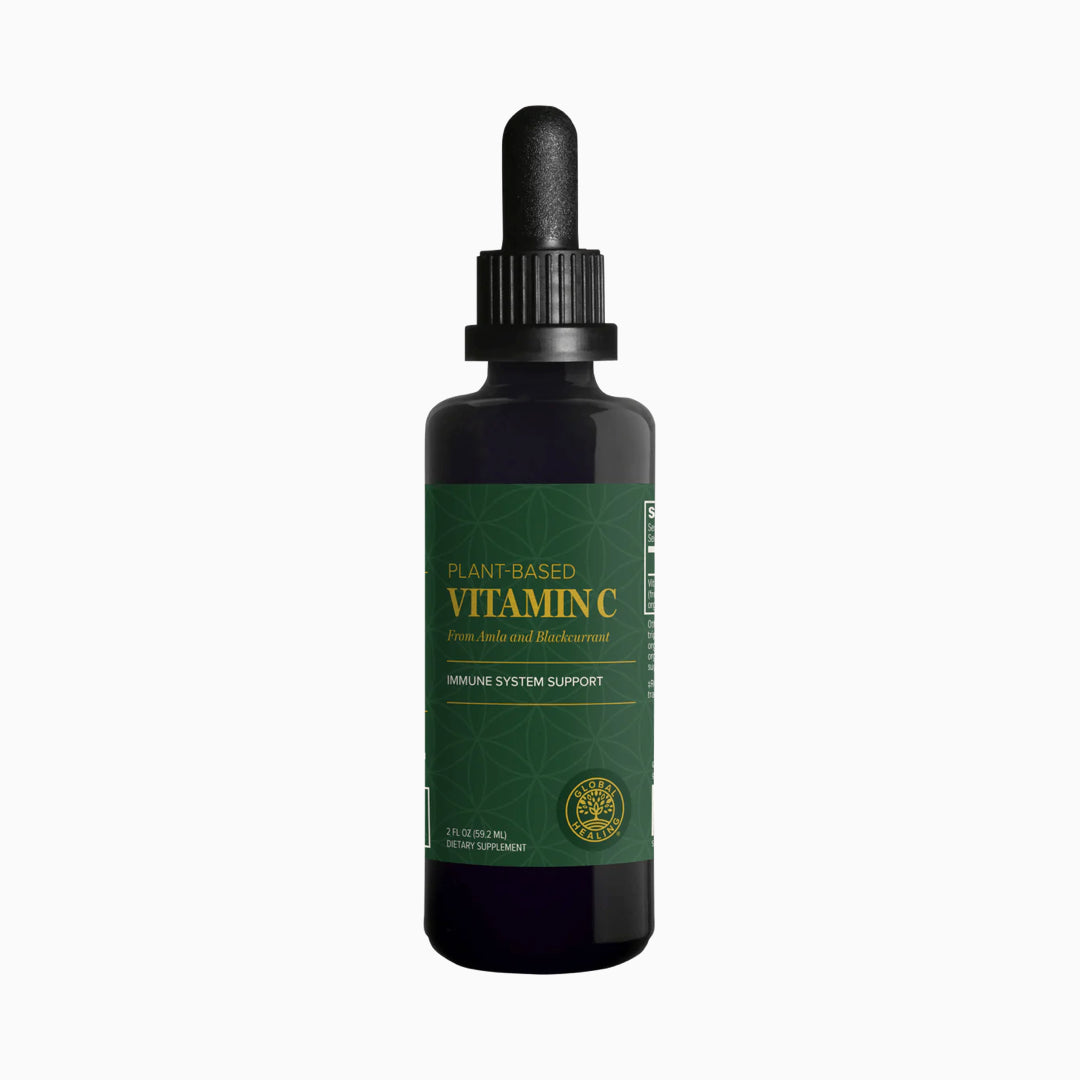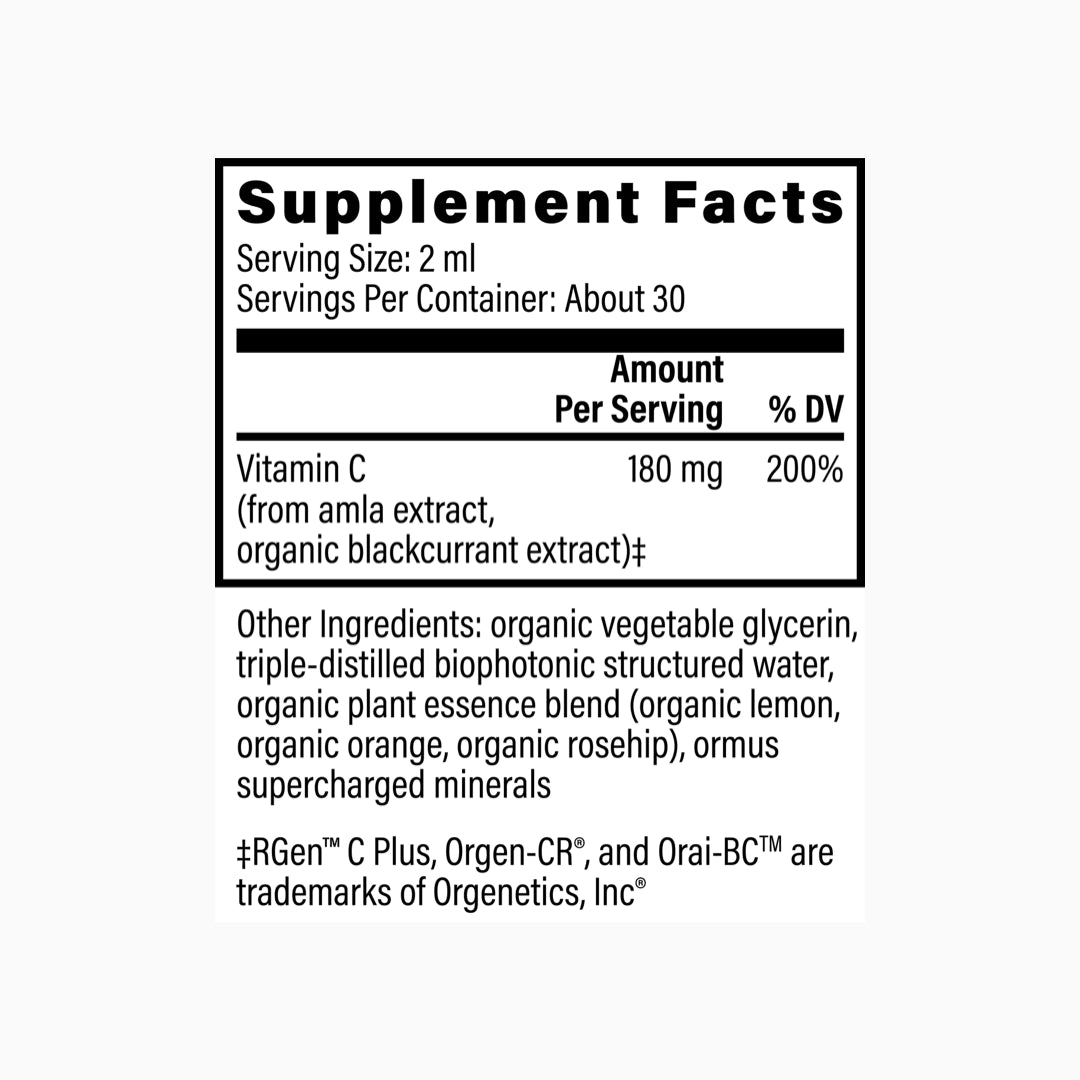 Vitamin C
Organic Vitamin C is a revolutionary blend of organic acerola cherry, amla, and blackcurrant extracts and is packed with bioflavonoids and polyphenols.
May help support the immune system

May improve cardiovascular health
Strong antioxidant
---
Shake bottle well. Take 2 ml 1-2 times daily or as recommended by your healthcare provider.
Vitamin C (from amla extract, organic blackcurrant extract), organic vegetable glycerin, triple-distilled biophotonic structured water, organic plant essence blend (organic lemon, organic orange, organic rosehip), ormus supercharged minerals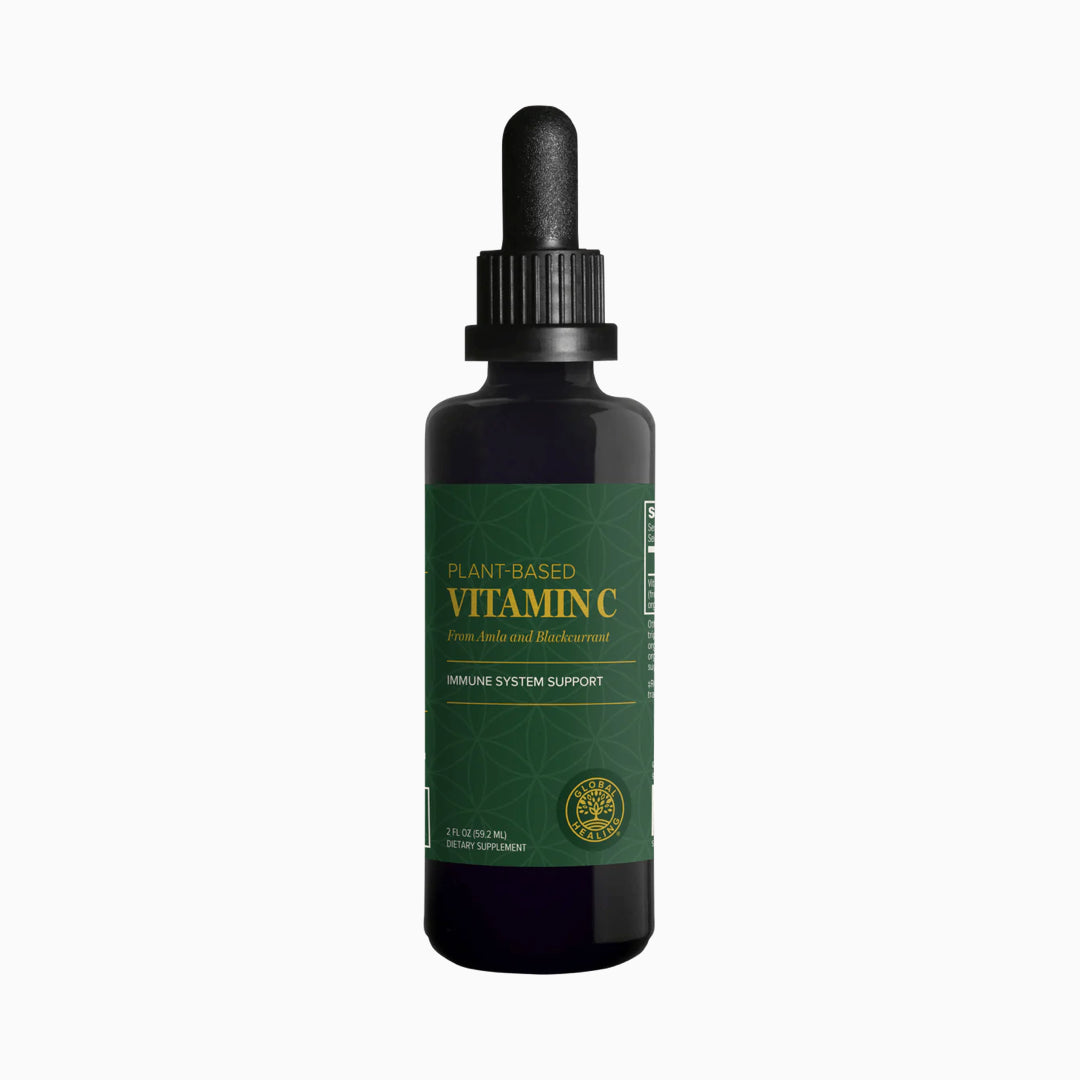 See why Vitamin C is so great!
Potential Health Benefits of Vitamin C
Vitamin C is an important nutrient that's a must for a healthy immune system, strong connective tissue, good cardiovascular health, and more.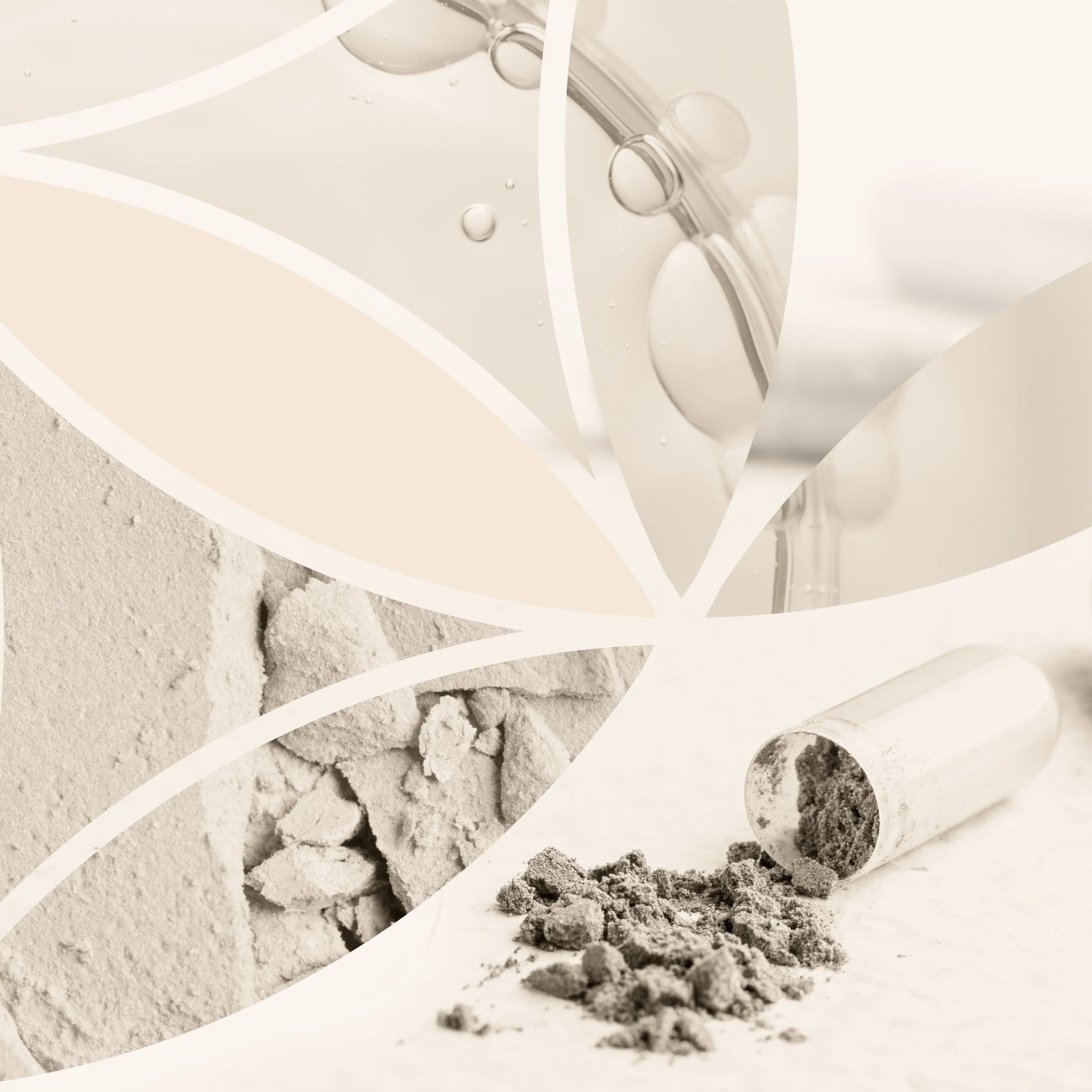 What Is Vitamin C by Global Healing?
This plant-based Vitamin C supplement offers a unique blend of nature's goodness, packed with a comprehensive nutritional profile. Instead of resorting to synthetic alternatives predominantly made from GMO ingredients, this supplement taps into the richness of nature, offering a holistic form of Vitamin C. It comes complete with beneficial cofactors and co-nutrients for maximum absorption. Ditch the artificial fillers, flavors, sweeteners, and colors. Opt for plant-based Vitamin C for an authentic, full-spectrum, and superior nutritional boost.
This product has no reviews yet.