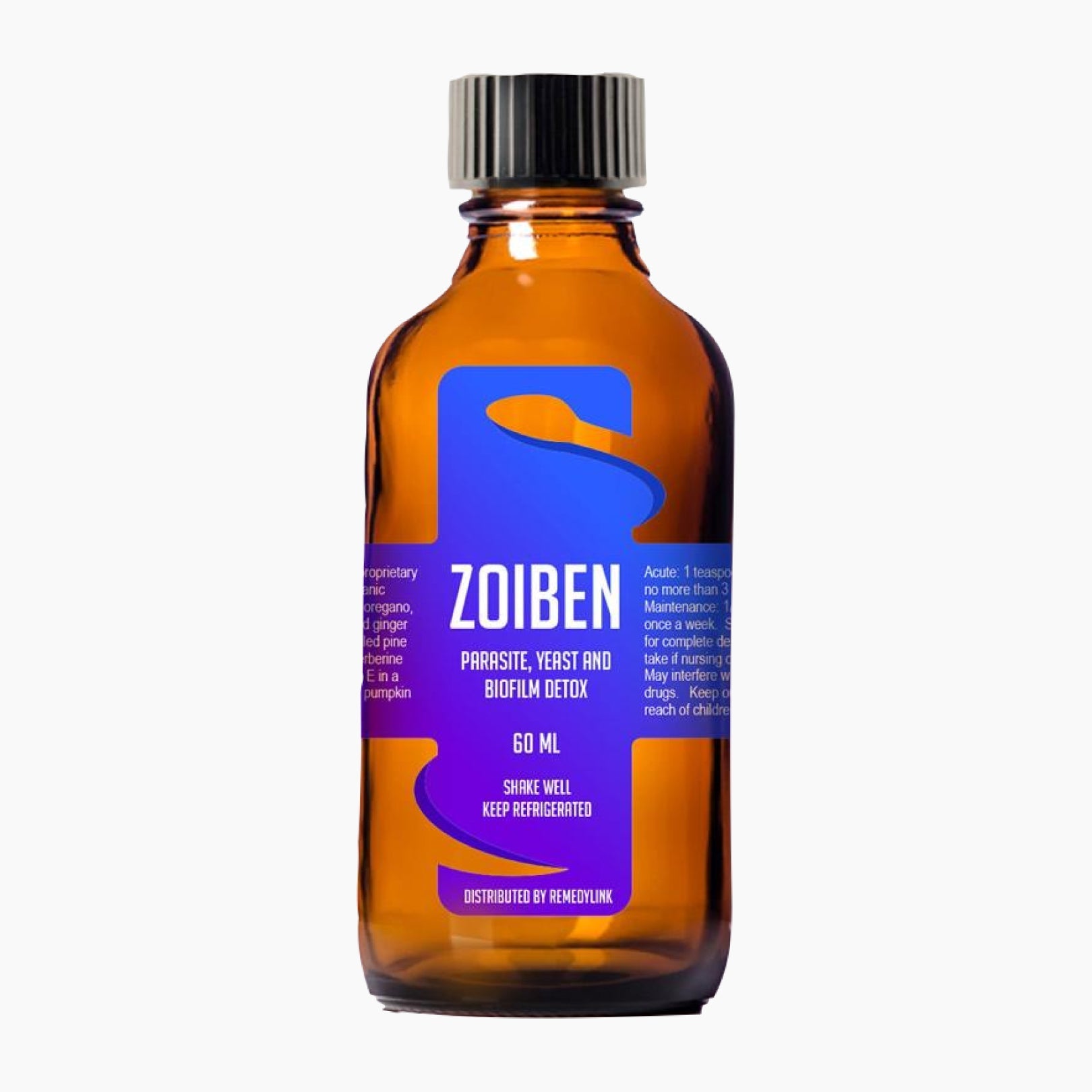 Zoiben: Parasite and Biofilm Detox
Zoiben is a cutting-edge and all-natural supplement which contains some of the most effective and scientifically validated herbal extracts for fighting parasites, bacteria, biofilms, fungi, yeast, and other forms of infection.
May aid the body's immune system
Potent blend of essential oils
100% all-natural
---
How to use Zoiben: Parasite and Biofilm Detox

Store in fridge, but remove from fridge and keep in the dark at room temperature for 24 hours before using. Shake well before using.

Acute phase: Take one teaspoon of Zoiben a day for seven days. Make sure to stay hydrated (drink water) for these seven days. TEASPOON, not tablespoon.

Maintenance phase: Simply brush your teeth with Zoiben but don't rinse your mouth out afterwards. Not only does this support proper detox function, but it may also support the body in maintaining a healthy oral microflora.

Caution: Zoiben should not be taken if you are on macrolide antibiotics or SSRI medications, pregnant or nursing.


Proprietary blend of organic ginger, clove, oregano and thyme oils, with steam distilled pine resin extract, berberine Hcl and Vitamin E, in a base of organic pumpkin seed oil.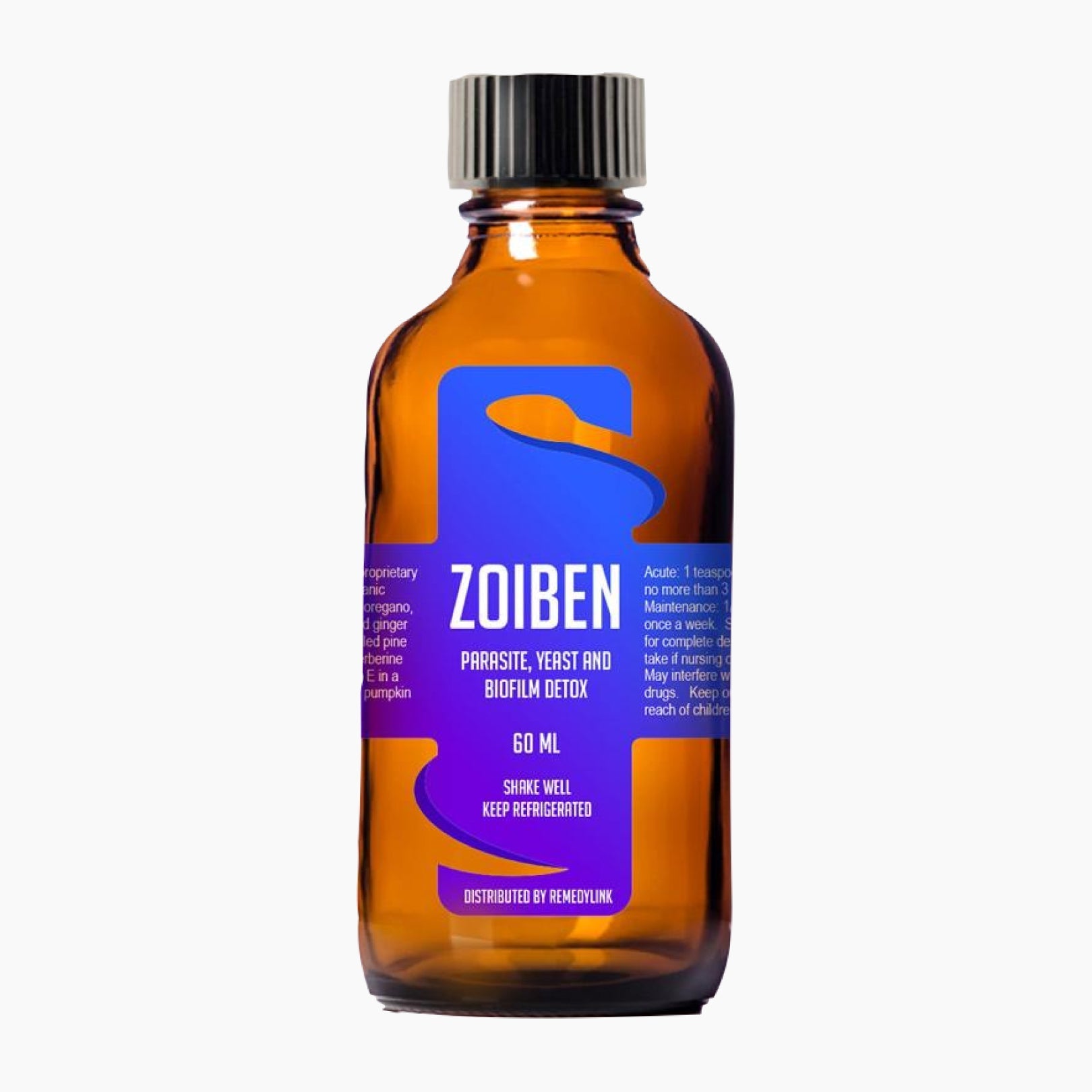 See why Zoiben: Parasite and Biofilm Detox is so great!
Benefits of Zoiben
Zoiben harnesses the power of plants to detoxify and cleanse your body of toxins and parasites. The potential benefits of Zoiben are absolutely incredible: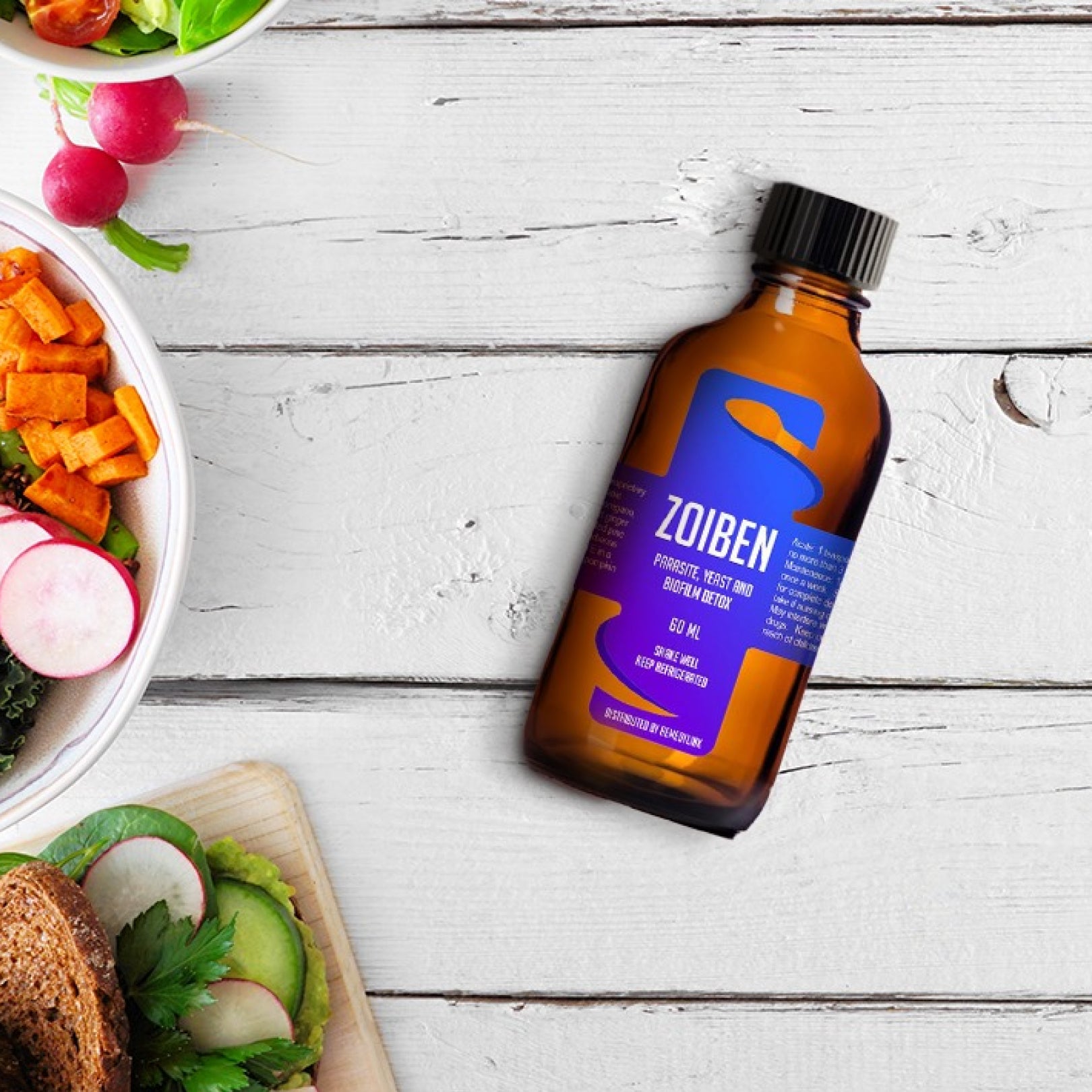 Why Zoiben?
Humans don't have good anti-parasitic defenses, and parasites (including their eggs) are in our food and water.

Plants DO have good anti-parasitic defenses, and animals know to find eat anti-parasitic plants - those that are bitter and aromatic, with essential oils - to rid themselves of parasitic infections.
This product has no reviews yet.