Lymphatic Detox
Lymphatic Detox is an all-natural liquid dietary supplement made with whole herbs. The herbs in Lymphatic Detox all work together to support the fluid dynamics of your lymphatic system.
May Detox the Liver
May Improve Energy
May Support Digestion
---
How to use Lymphatic Detox

Simply take 1 mL (30 drops) 1-2 times a day, directly or in water/juice, or as recommended by a healthcare professional.
Soursop Concentrated Extract, Cat's Claw Bark Concentrated Extract, Astragalus Concentrated Extract, Wormwood Extract, Guduchi Concentrated Extract, Dichloroacetate sodium, Supercharged C60 (Carbon Nano-Onion), Methylene Blue, Other Ingredients: organic vegetable glycerin, triple distilled water, trace minerals
See why Lymphatic Detox is so great!
Potential Health Benefits of Lymphatic detox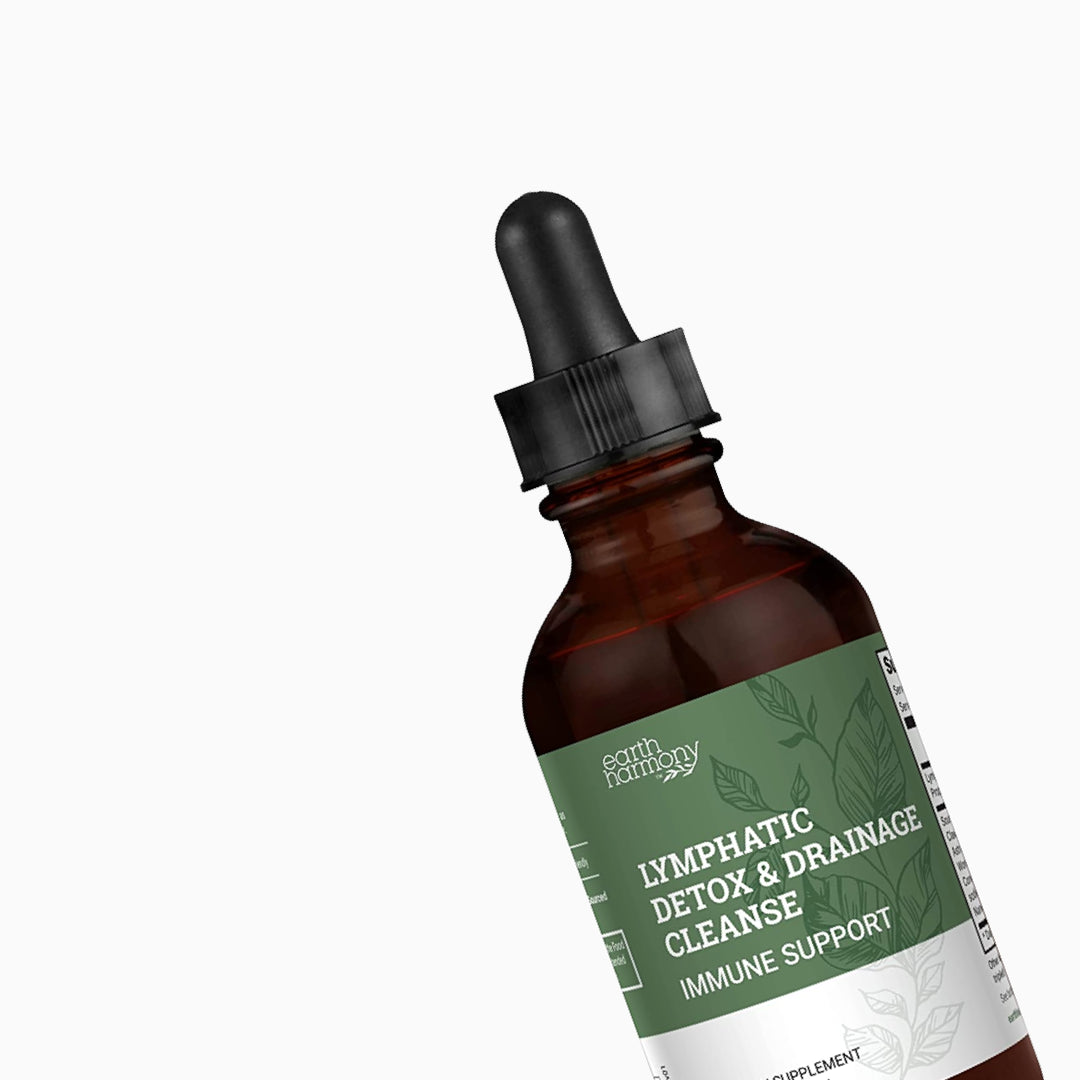 What's so great about Lymphatic Detox?
Created from all-natural, non-GMO, organic ingredients, Earth Harmony's supplements were made with your health as the top priority. We hope that Earth Harmony is the first step to a better world where we can all live in harmony with nature.
This product has no reviews yet.